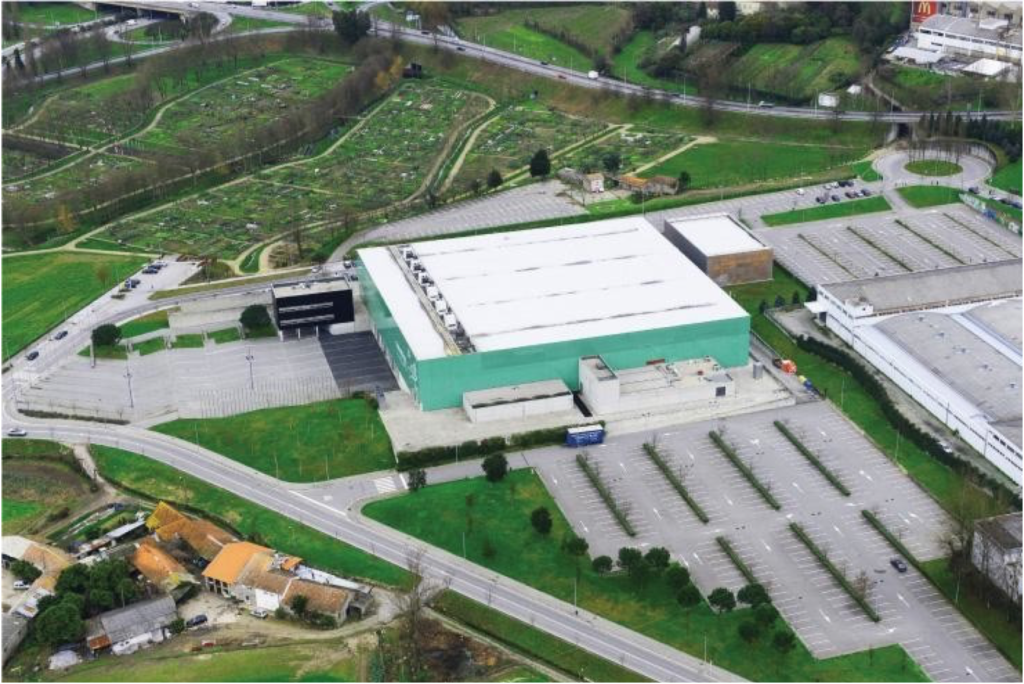 Multiusos de Guimarães aerial view
Inaugurated on November 17, 2001, Multiusos de Guimarães has more than half a thousand events and three million visitors. It assumes, therefore, an important role in the projection of a positive image and notoriety of the city of Guimarães in the country and beyond, as well as of the promoters who elect it for the accomplishment of its events.
Multiusos de Guimarães is a space for events, equipped with a polyvalence that allows to host major sports competitions, congresses, fairs, exhibitions, musical concerts and practically all kind of spectacles.
Occupying a total area of 12,270 m2, Multiusos de Guimarães has modern and excellent infrastructures, with several areas of use from the Central Nave, Heating Pavilion and two Conference Rooms.
Multiusos is located at walking distance from the city center and has two 24-hour car parks free, with a capacity for 700 vehicles.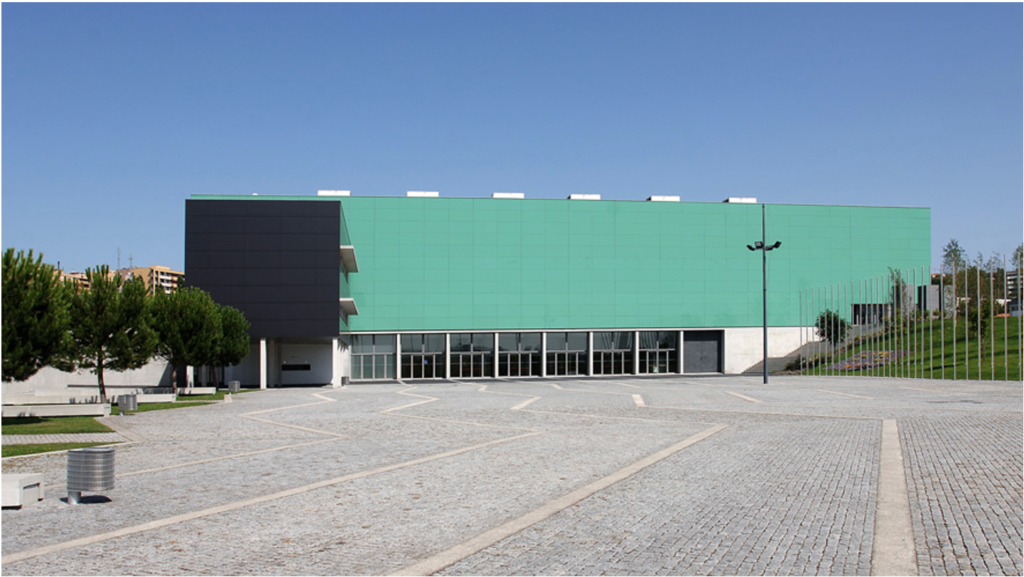 Multiusos de Guimarães Front view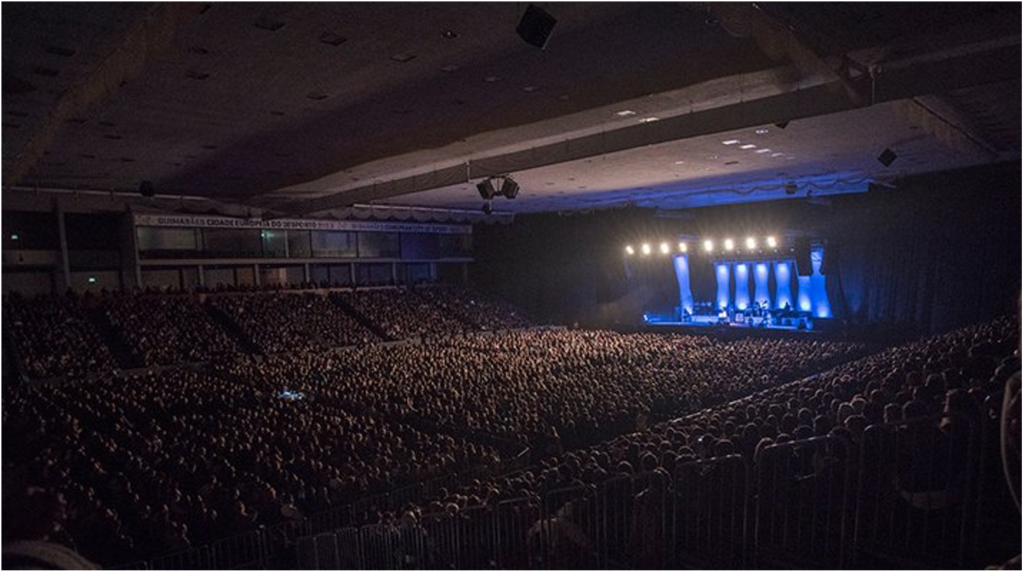 Multiusos de Guimarães Interior (concert)